There are exciting times ahead at Munchkins and Poppets as we are expanding our Splash About range, offering our customers more choice.
So far we our new products include the All In One UV Sun protection and Eczema suit, Warm in One and the Close Fit UV separates. Both the All In One and Warm in One suits have proved to be extremely popular and most have been sold out within a week, but fear not we have more on order along with the ever popular Snugs.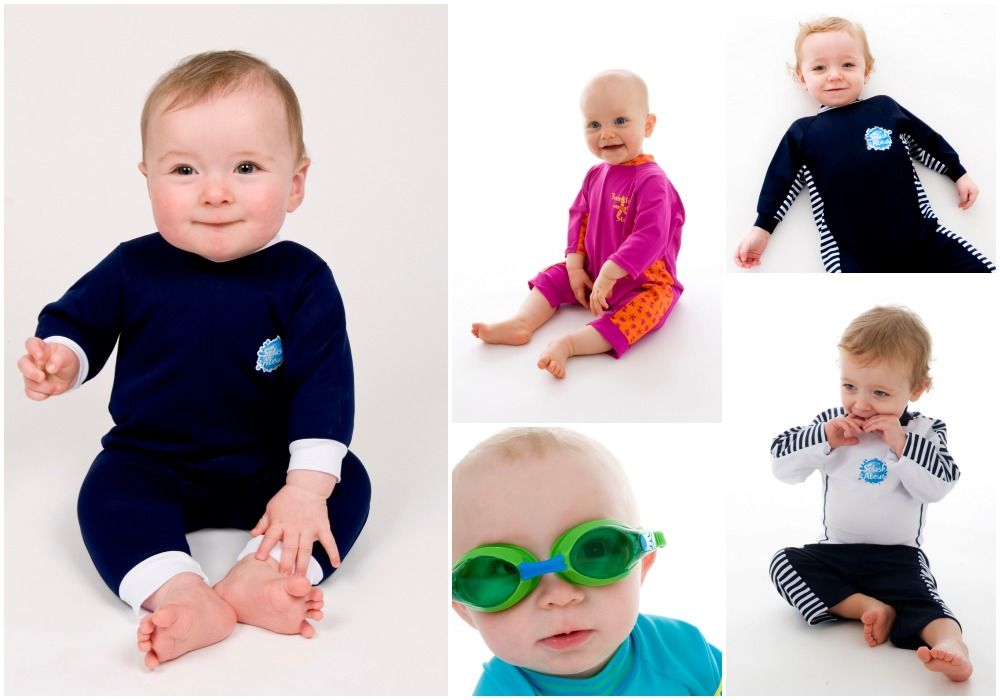 The baby goggles, which are suitable from 6 months up to approximately 6 years are now also available in blue.
The adult and older child sizes of Splash Board shorts (with internal swim nappy) are in stock in all sizes and are perfect to give added security in the pool for those that need it.