I've recently added the Splash About Happy Nappy Swimming Costumes to my range and they've proved to be really popular.
The costume incorporates the Happy Nappy attached to a pretty swimsuit top, allowing you to take your little one swimming in a pretty swimsuit but still having the peace of mind that a Happy Nappy gives.
Just like the Happy Nappies, they are made of 1mm supple, stretchy neoprene with soft, snug fitting deep bands of fabric around the legs, with the same fabric for the top, finished off with pretty bows & ties.
I currently have them in the Pink and Mango stripe, Pink & Mango Polka Dot and the Navy & White Polka Dot, although the striped one is being phased out by Splash About and will not be around much longer.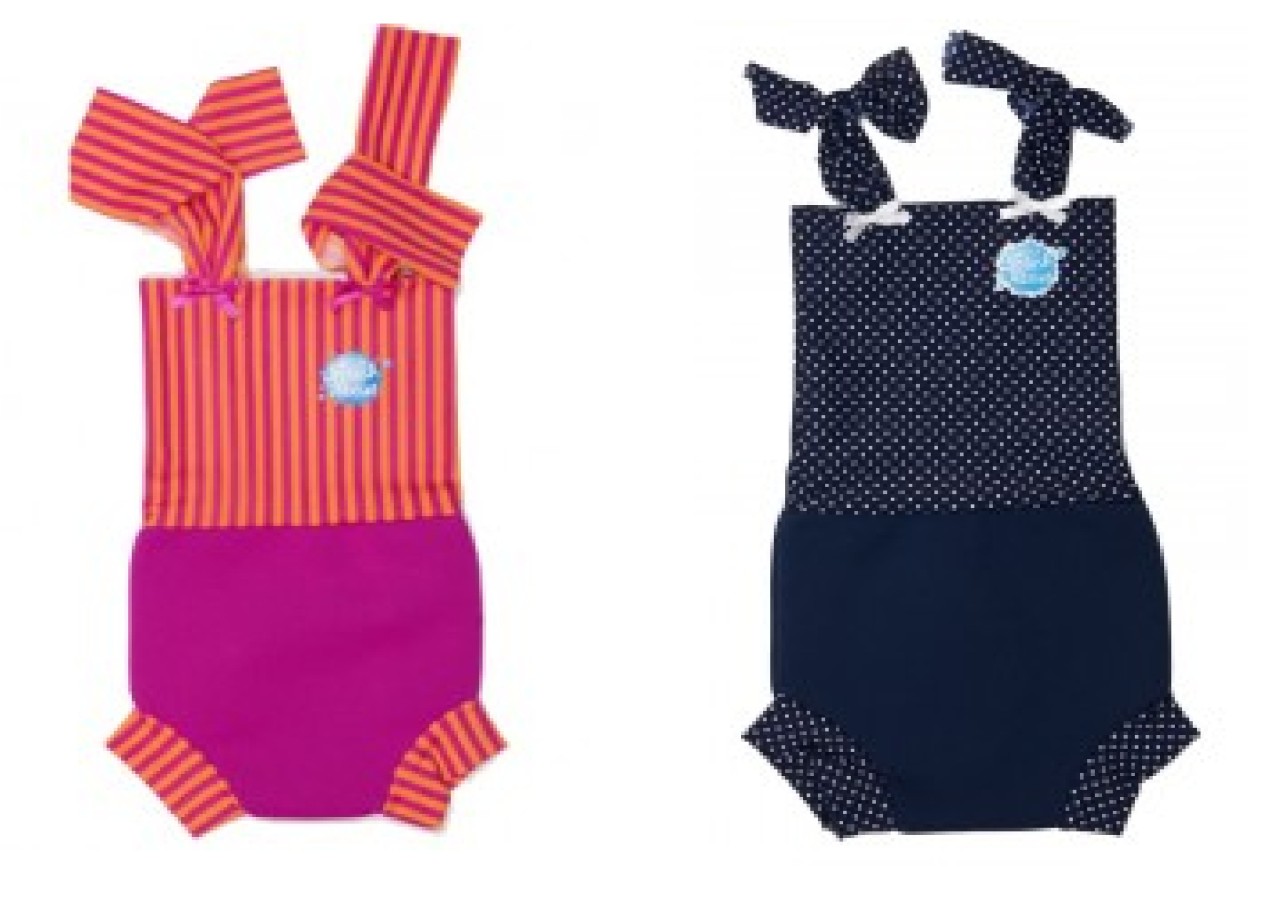 You can buy the costumes here for just £12.99 including FREE postage